Dive Areas
There are two different dive spots here, with different conditions and different entry.
Lovers Cove #2 is not a good entry point; it's harder to lug gear to, and it lacks the nice sand channel of Lovers Cover #1.
Lovers Cove #1
This is an easy protected beach entry. There's a sand channel which makes navigation easier.
Note that during summer months, the city of Pacific Grove may post regulations limiting divers to certain areas of the beach or certain times (such as before 11:30 am). If in effect, these are on the stairs leading down to the beach. But parking is challenging if you get here after 8:00 am or so in the summer anyway, so dive early.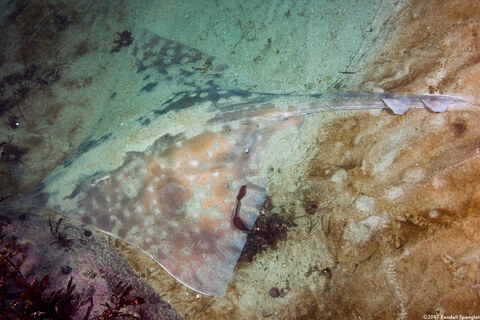 Lovers Point #3
This is a more exposed, rocky beach, which may be covered by waves at high tide. If it's not diveable, head across to Lovers Cove #1, which is more protected. The stairs from the upper parking area go most of the way down to the beach, but you'll need to scramble over boulders the last 20 or 30 feet to the beach.
This is a good place to look for rays and halibut in the sand channels between the rocks.
Shore Information
Parking
There are two different parking lots; each is convenient for a different dive area. Parking is free, but limited to two hours, so you may need to move your car between dives to avoid a ticket.
Bathrooms
Bathrooms are in the large building next to the shallow kiddie pool.
Map
Here's a map with features labeled. Click on the map for a larger image.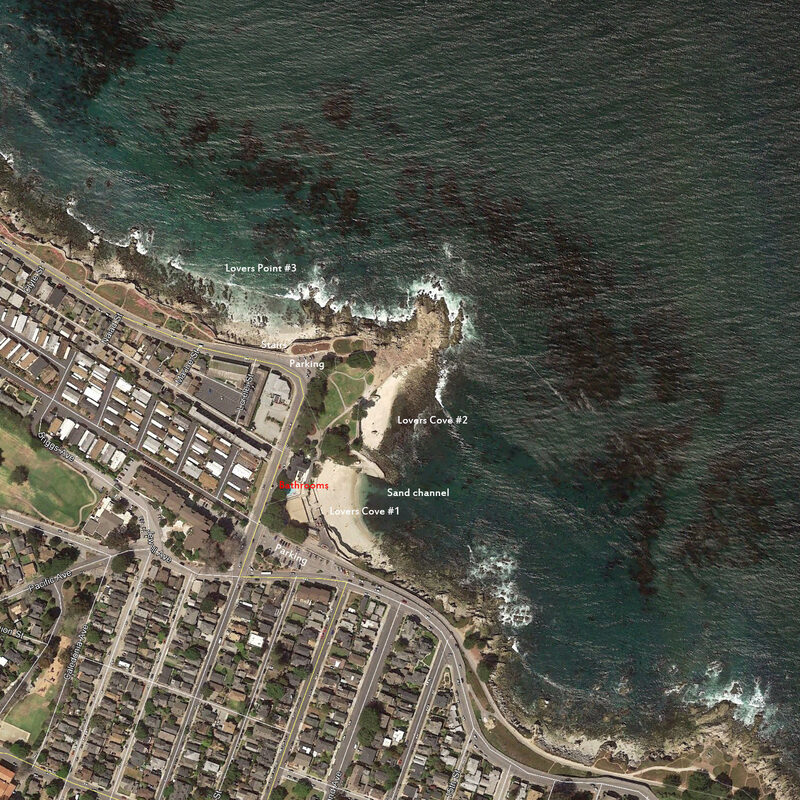 Google Maps
Photo Albums
Other Information
Inside Locations: Earth → Eastern Pacific → California → Monterey Area → Pacific Grove
Marine Life: Lovers Point Marine Life