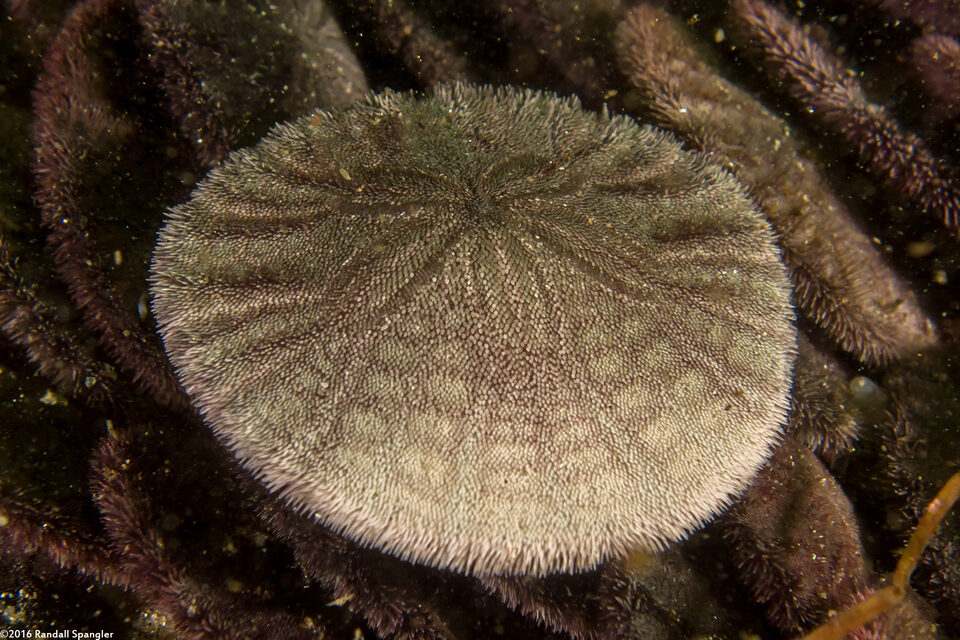 Scientific name:
Dendraster excentricus
Common name: Sand Dollar
Locations:
Eastern Pacific
Group:
Marine Life
→
Invertebrates
→
Sea Urchins
Yes, these are actually sea urchins. They have short, fuzz-like spines, longer on the bottom than the top. They live in large beds on the sandy bottom in 10-20 feet of water.
What washes up on the beach with the leaf-like pattern is just the test (skeleton).
Sand dollars sometimes slowly meander across the sand.