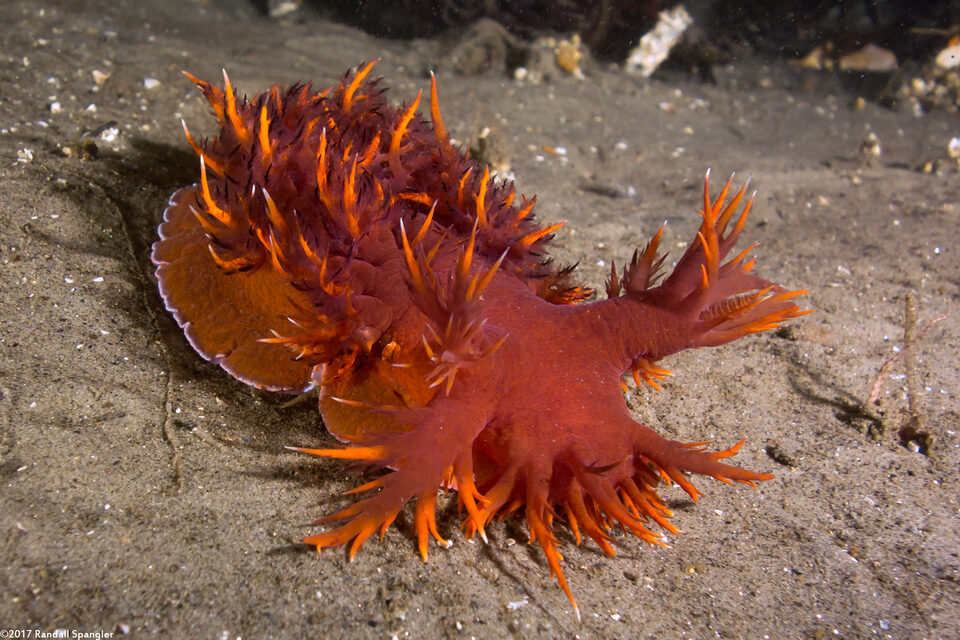 Scientific name:
Dendronotus iris
Common name: Rainbow Dendronotus
Locations:
Eastern Pacific
Group:
Marine Life
→
Invertebrates
→
Nudibranchs
These can be up to 8" long. They are usually red, but occasionally pink.
Rainbow dendronotus eat tube-dwelling anemones. They lay their eggs on tube-dwelling anemones, ensuring their offspring an easy source of food.