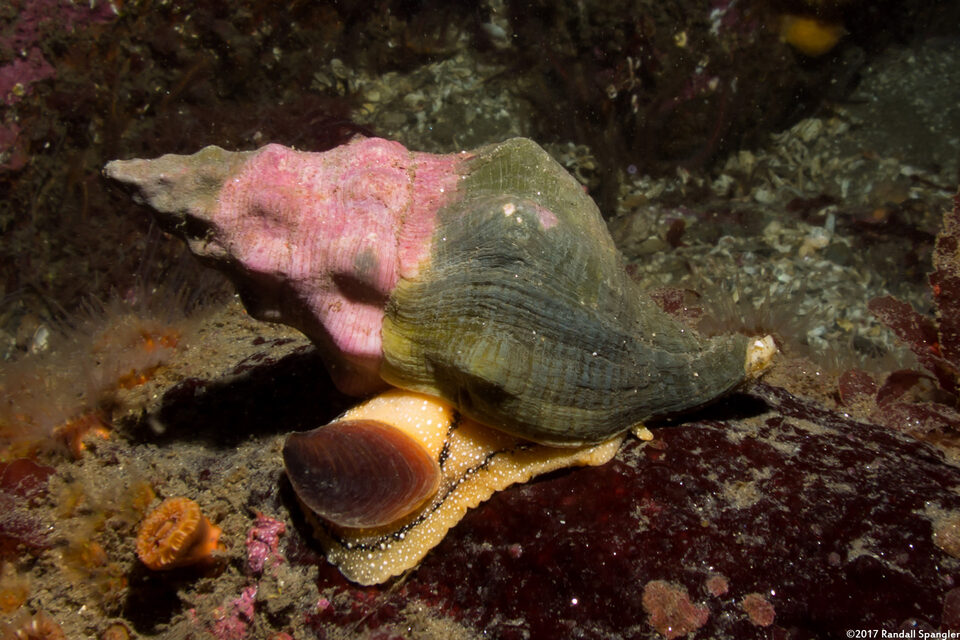 Scientific name:
Kelletia kelletii
Common name: Kellet's Whelk
Locations:
Eastern Pacific
Group:
Marine Life
→
Invertebrates
→
Sea Snails
Like many snails, whelks have an operculum - a hard plate which acts like a door when the snail is pulled inside its shell. It fluoresces under blue light.
Kellet's whelks lay eggs in the late spring. They look kind of like oyster crackers.