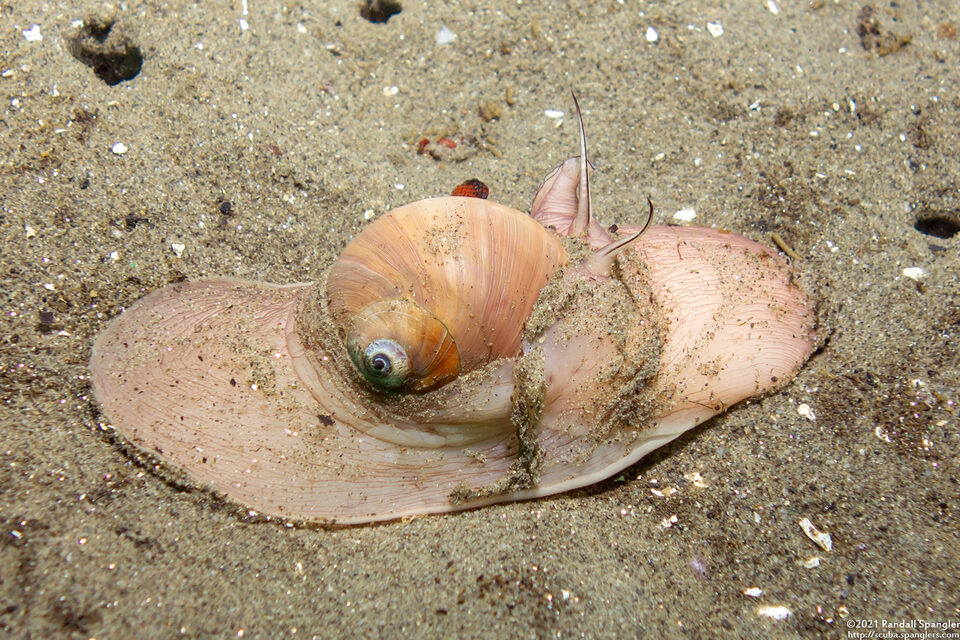 Scientific name: Neverita lewisii

Taxonomy: Kingdom Animalia → Phylum Mollusca → Class Gastropoda → Subclass Caenogastropoda → Order Littorinimorpha → Superfamily Naticoidea → Family Naticidae → Subfamily Polinicinae → Genus Neverita
Common name: Lewis's Moon Snail
Locations:
Eastern Pacific
Group:
Marine Life
→
Invertebrates
→
Sea Snails
These cruise along underneath the sand, often with just their eyes, snout, and shell visible.
When the moon snail puffs its foot up with water, it's huge relative to the shell. It can still squeeze back inside, though.
Moon snails lay their eggs in a collar shape.